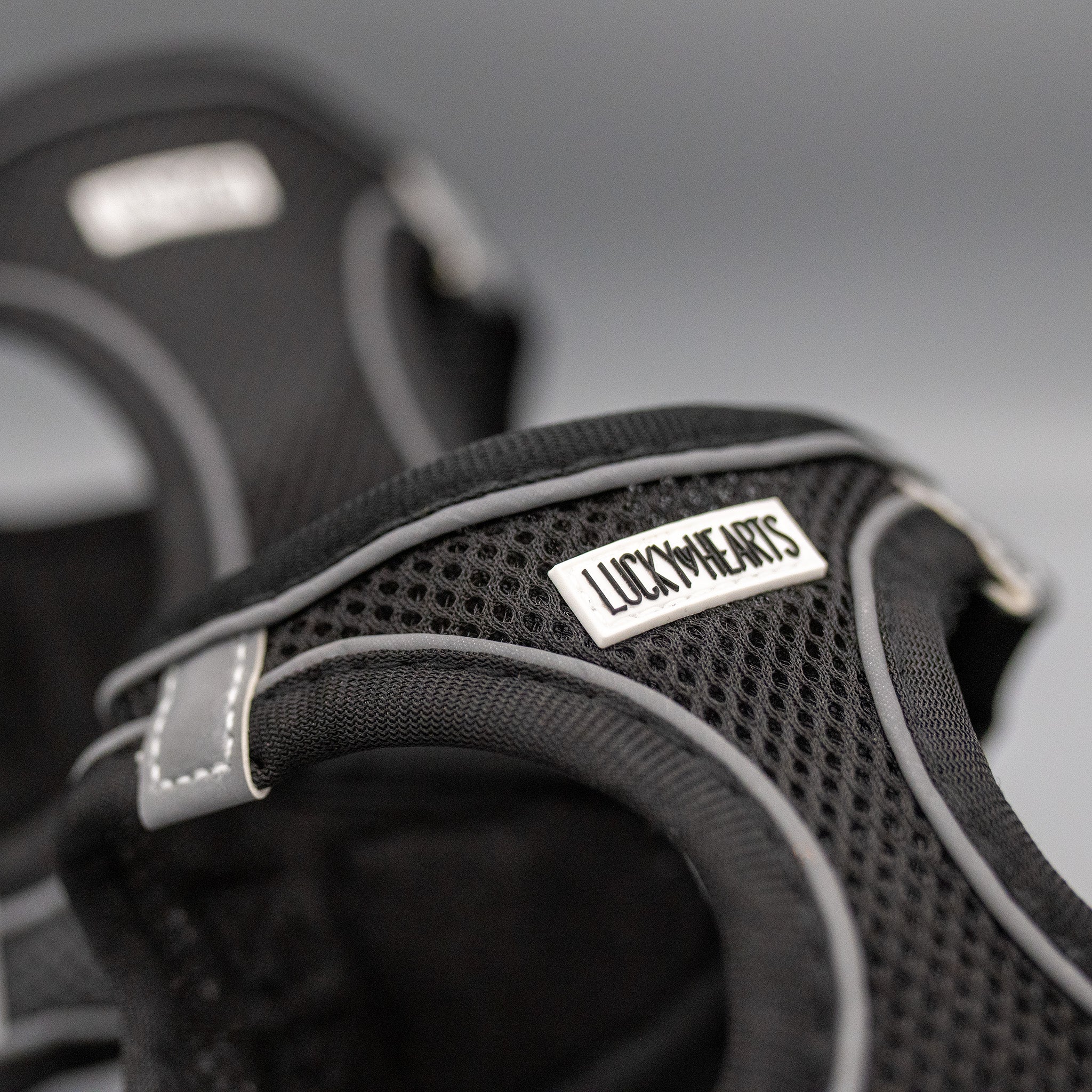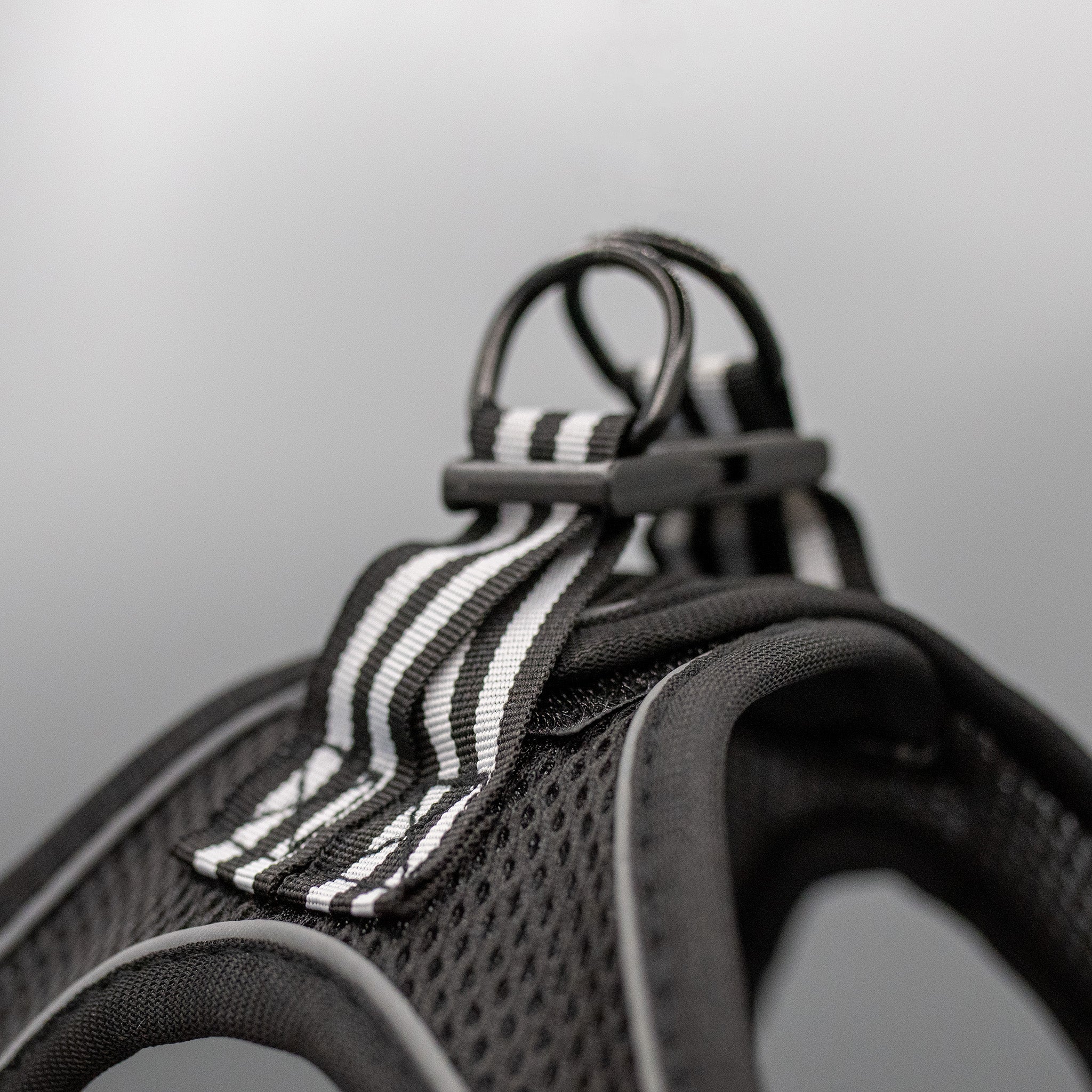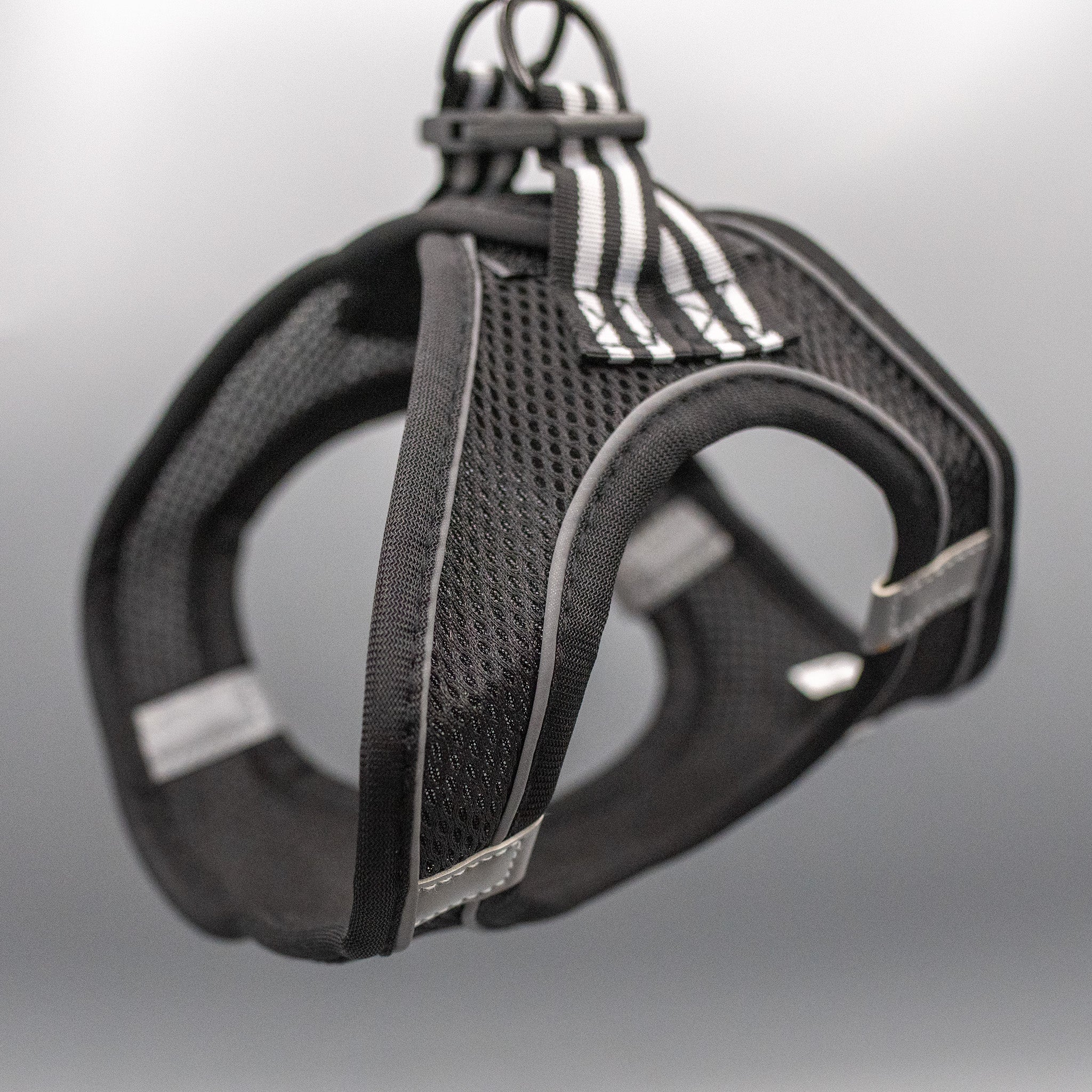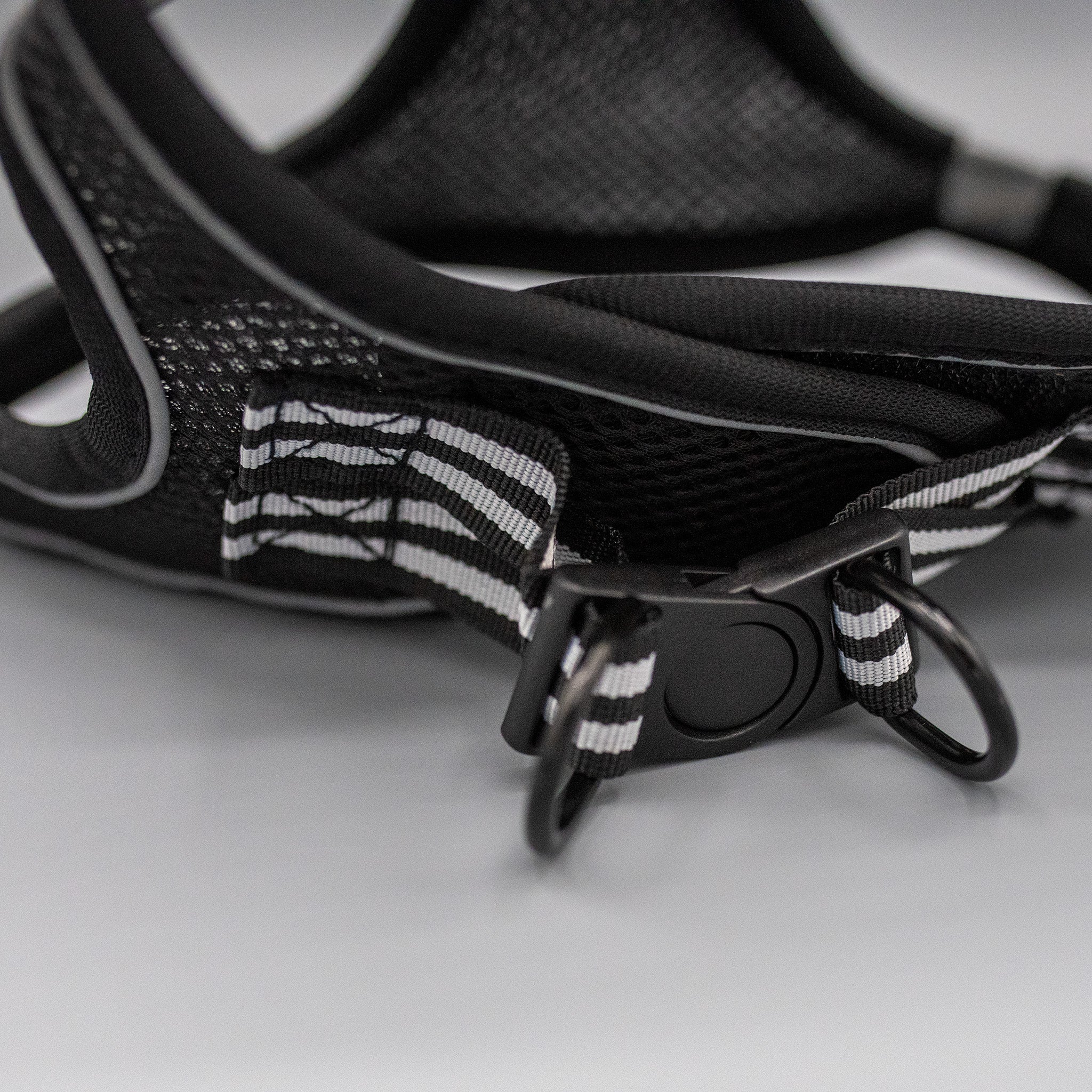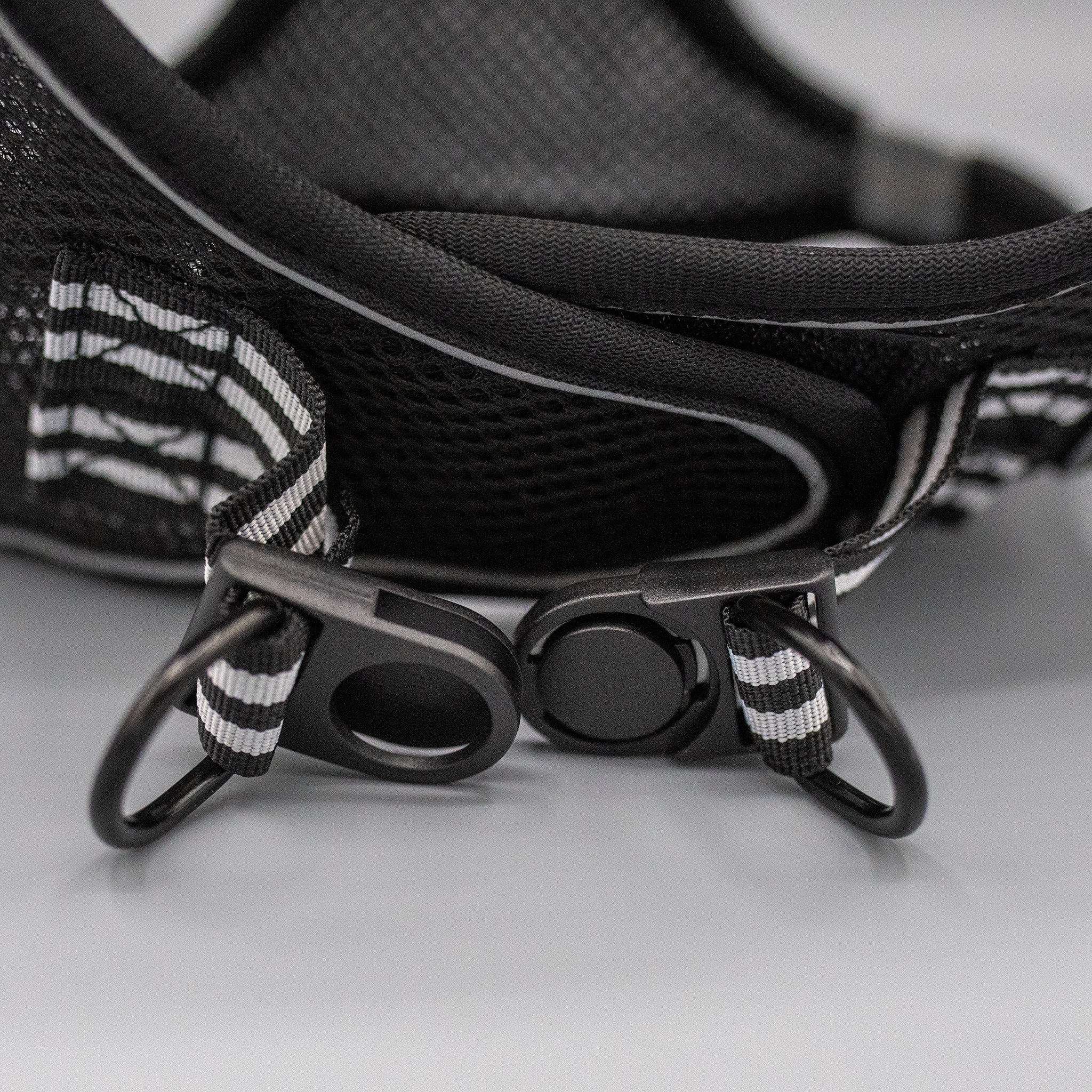 Lucky Hearts Step- In Geschirr Loui
---
Auf Lager - In 1-3 Werktagen bei dir
‍
100% sichere Bezahlung
‍
100% tierfreundlich

14 Tage Rückgaberecht

Kostenfreier Versand deutschlandweit

Wir versenden mit
Unser Mesh-Geschirr Loui ist der ideale Begleiter Deines Hundes für jeden Tag.

Der Step-In- Einstieg bietet Deinem Hund einen angenehmen Einstieg von oben in das Geschirr. Besonders praktisch für Welpen , kleine oder ängstliche Hunde, da das Geschirr so nicht über den Kopf gezogen werden muss. Unser Geschirr Loui ist für Hunde zwischen 1,5 kg und 10,00 kg geeignet. 

Unser verwendetes Air-Mesh Material ist luftdurchlässig, sehr leicht und fellschonend.

Dank der Passform wird der Zug optimal auf der Brust Deines Hundes verteilt. Durch den Klettverschluss lässt sich die Größe der Weste individuell an die Körperform  anpassen.

Über Kreuz vernähte Nylonbänder sorgen für eine optimale Zugverteilung . Die Schnallen sind unterfüttert, sodass es keine Druckstellen gibt. Zwei geschlossene Ösen ermöglichen eine sichere Befestigung der Leine.

Für zusätzliche Sicherheit befinden sich an unserem Geschirr Loui reflektierende Elemente am Hals, Rücken und Rippenbogen. So wird Dein Liebling auch in der Dunkelheit gesehen. 

Bei Verschmutzungen kann das Geschirr per Handwäsche oder in einem Wäschebeutel bei 30 Grad Schonwaschgang gewaschen werden.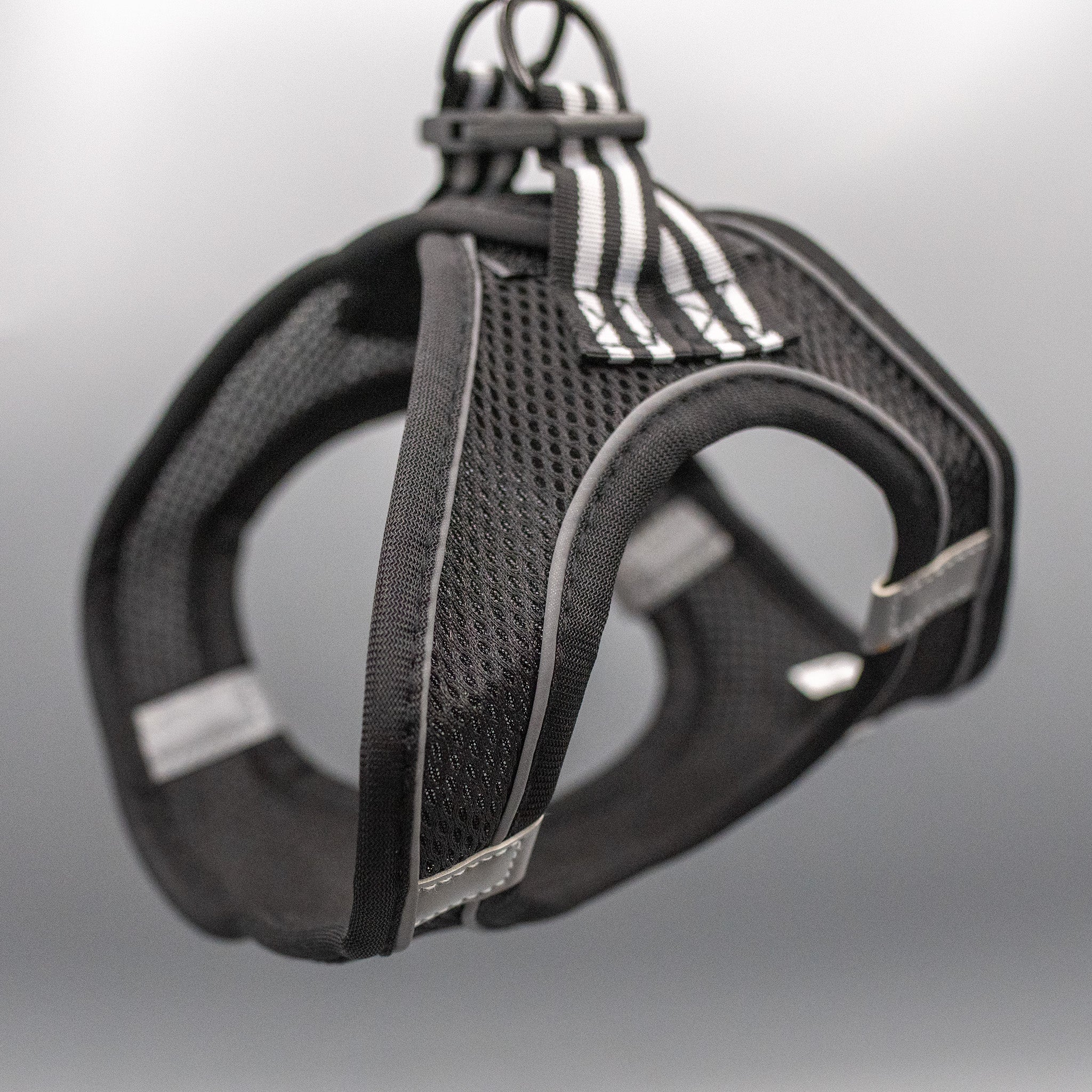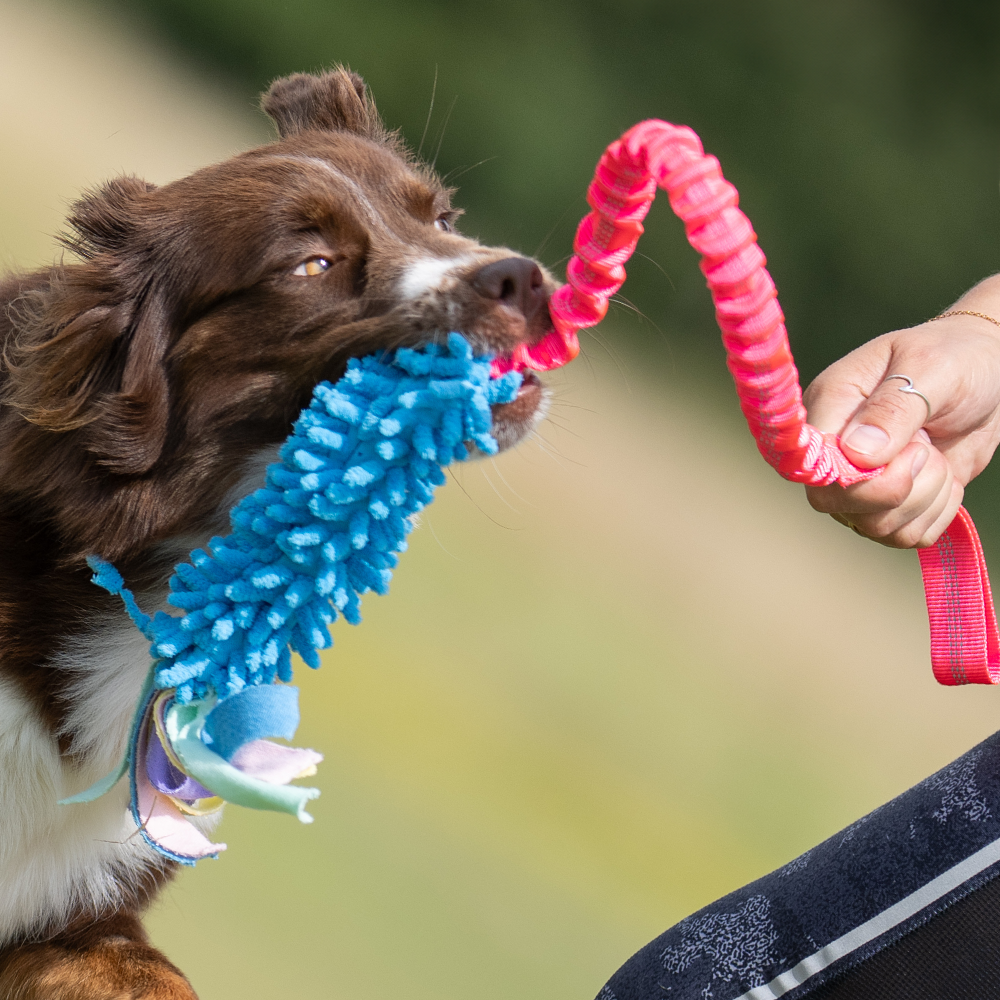 High quality & robust
We understand how important it is that your dog accessories are long-lasting and hard-wearing. All our products are carefully selected to ensure the highest quality and robustness. So you can be sure that your dog will enjoy our products for a long time.
For young and old
No matter whether you have a small puppy or a large German Shepherd - with us you will find accessories that perfectly suit your dog breed and size. Our product range is diverse and offers the right solution for every dog.
Shipping faster
We know you want to receive your dog supplies as quickly as possible. That's why we attach great importance to fast shipping. Orders we receive are processed and delivered to your home within 1-3 days. So you can enjoy your new products in no time.
This product has no reviews yet.
Lucky Hearts is more than just a shop
At Lucky Hearts, we are proud to not only be an online dog accessories store, but also to have many years of experience in dog breeding. Our passion for dogs extends over many years, and we use this expertise not only in the selection of high-quality products, but also in the breeding and care of our four-legged friends.